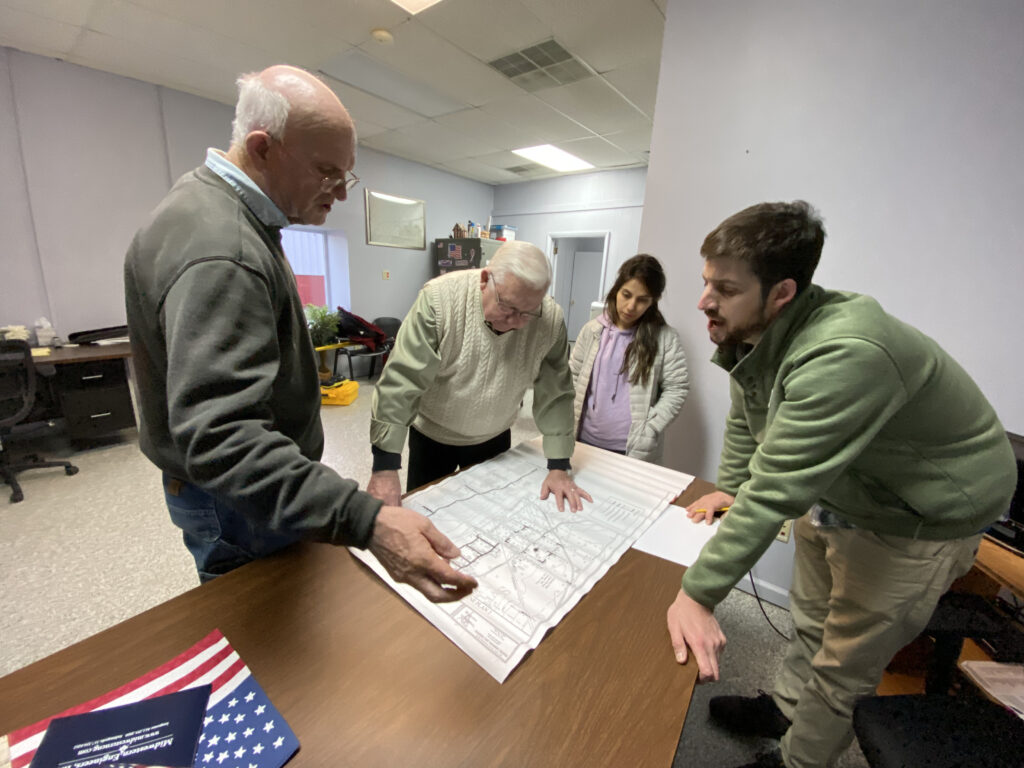 The beginning of 2023, Buried Asset Management Institute – International (BAMI-I), Ziptility, Inc., Bynum Fanyo Utilities (BFU) and the Town of Switz City, Indiana plan to work together to develop an Asset Management Plan (AMP) for the town's drinking water and wastewater system.
Drinking water and wastewater system assets deteriorate with time. At some point they reach the end of their useful life. As this deterioration continues, emergencies increase requiring reactive management measures. These measures tend to be much more expensive than if prevented utilizing proactive management measures. Every utility has a responsibility to provide a level of service to their customers which include a sufficient quantity of safe drinking water and an effective wastewater service with minimum interruptions at the right rate. This requires developing and implementing a comprehensive risk-based asset management (AM) program. According to Senate Bill 272, in order to obtain a loan, grant, or other financial assistance from the Indiana Finance Authority (IFA) after June 30, 2023: Utilities must demonstrate that it has developed an asset management program, as defined in the guidelines of the Authority; and an estimate of the life cycle management costs, as defined in the guidelines of the Authority.
The problem is that many small utilities lack the water AM knowledge, workforce and resources to develop their own programs. They need assistance and help. BAMI-I has an AM certification program to support small utilities, and Ziptility provides operations and asset management software for small utility teams, BFU is a small utility operations provider. BAMI-I representative Tom Iseley and Wei Liao along with Ziptility representatives Adam Hershberger, Jesse Kurth and BFU's owner Jeff Farmer, agreed that they would choose the Town of Switz City to collaborate on the development of their asset management program with the goal of making the program a reference model for asset management for small utilities in Indiana.
The city of Switz City, with a population of less than 400, has a water and sewerage system in place. All parties had met several times at a Switz City town council to discuss the implementation of an asset management plan (AMP) for the system. George E. Kurz was enlisted to conduct an inflow and infiltration (I/I) analysis using operational report data provided by the operator. He estimated the cost of I/I, cost of sewer rehabilitation, and payback period. The next step is to conduct data collection and site surveys as per the IFA Asset Management Guidelines and to develop a development plan.